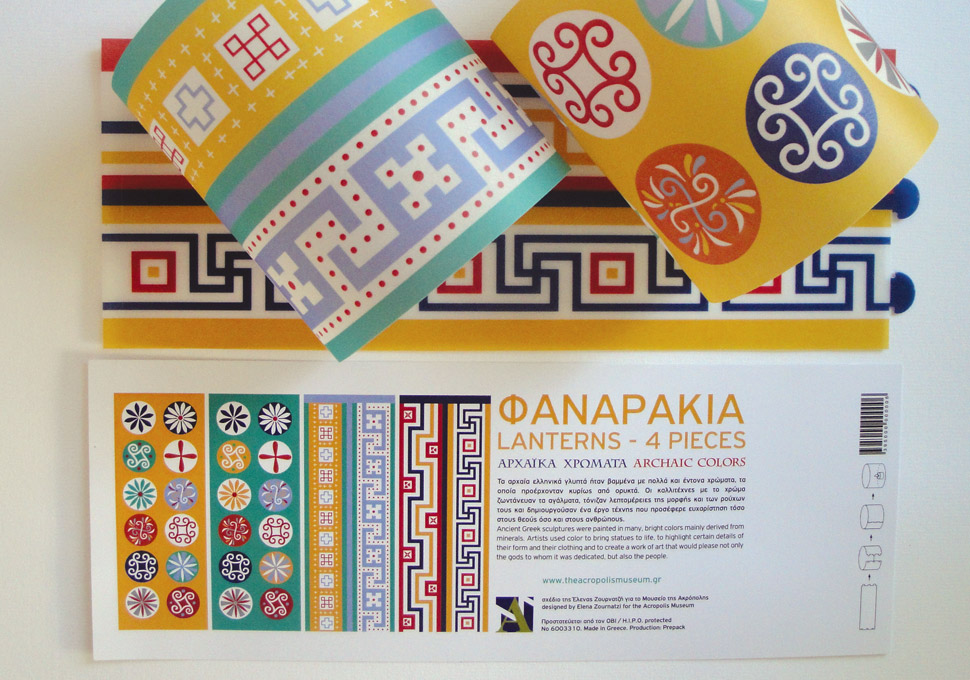 Acropolis Museum, Athens, Greece
"Archaic Colours" is the second free educational program designed for the museum's little visitors. Children can borrow a custom "family backpack" filled with various games and activities and learn all about the goddess throughout their visit in the Museum galleries.
In collaboration with the educational department of the Museum, this program was designed for children from 8 to 11 years old.
The backpack contains:
A card game of discovering details in archaic statues.
A painting box containing original mineral colours and pencils for children to colour Peplos Kore.
A domino game presenting details of some of the designs that decorated mainly the clothing and earrings of the archaic Korai.

Products -based on the program- were also designed and sold at the museum's boutique.
Magnet notepads,  magnet bookmarks, pins, pocket-size mirrors, magnet sets, lanterns